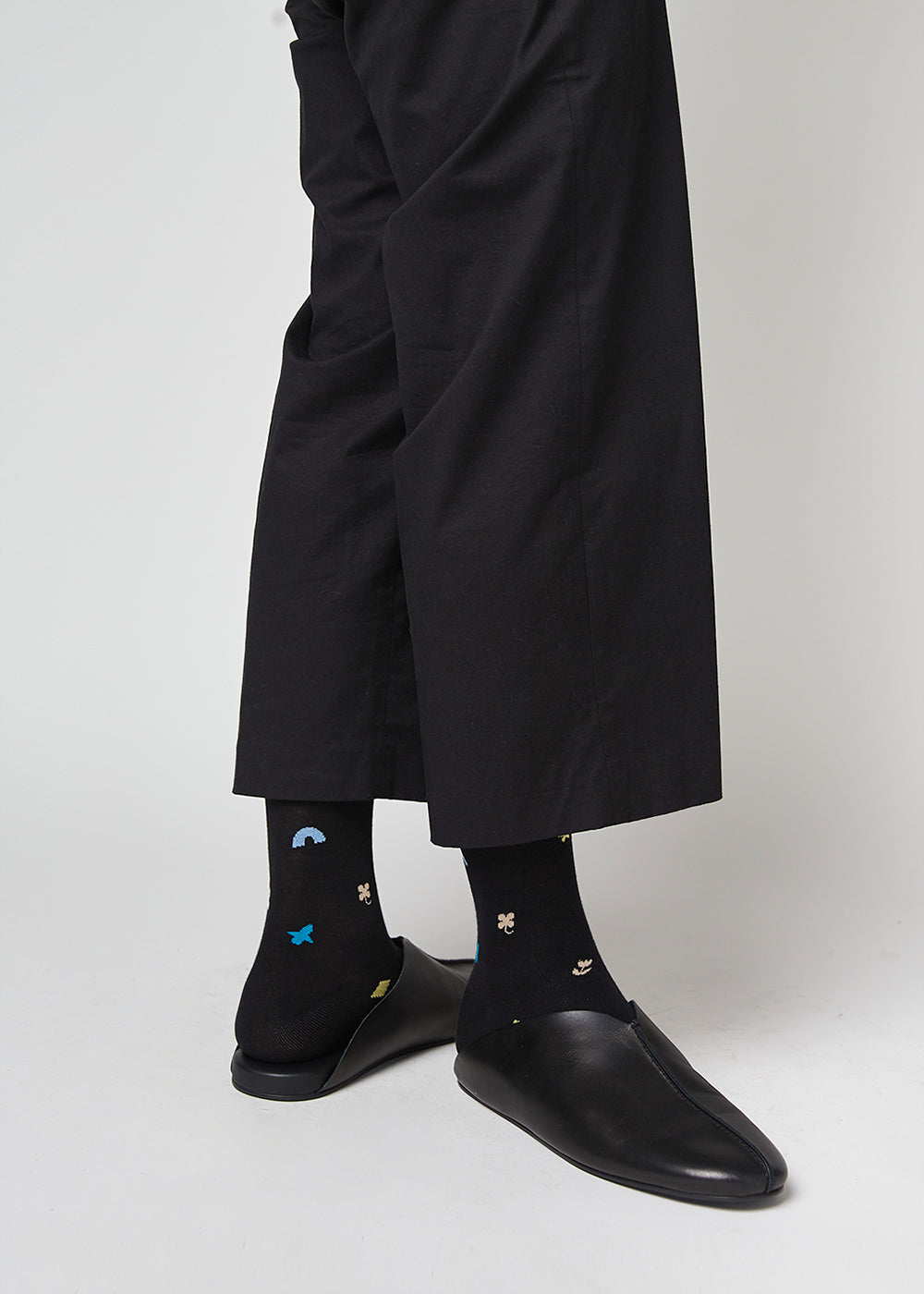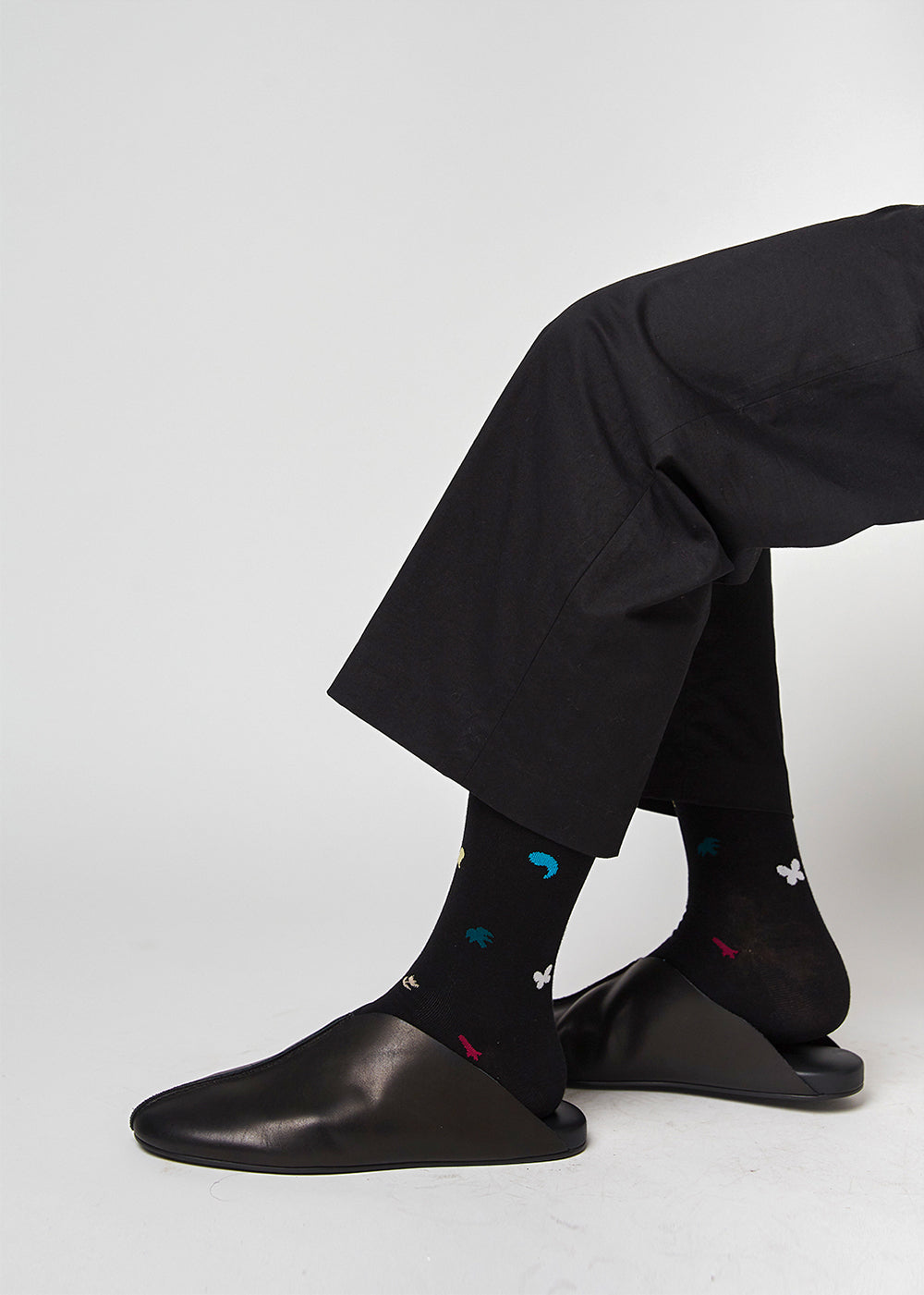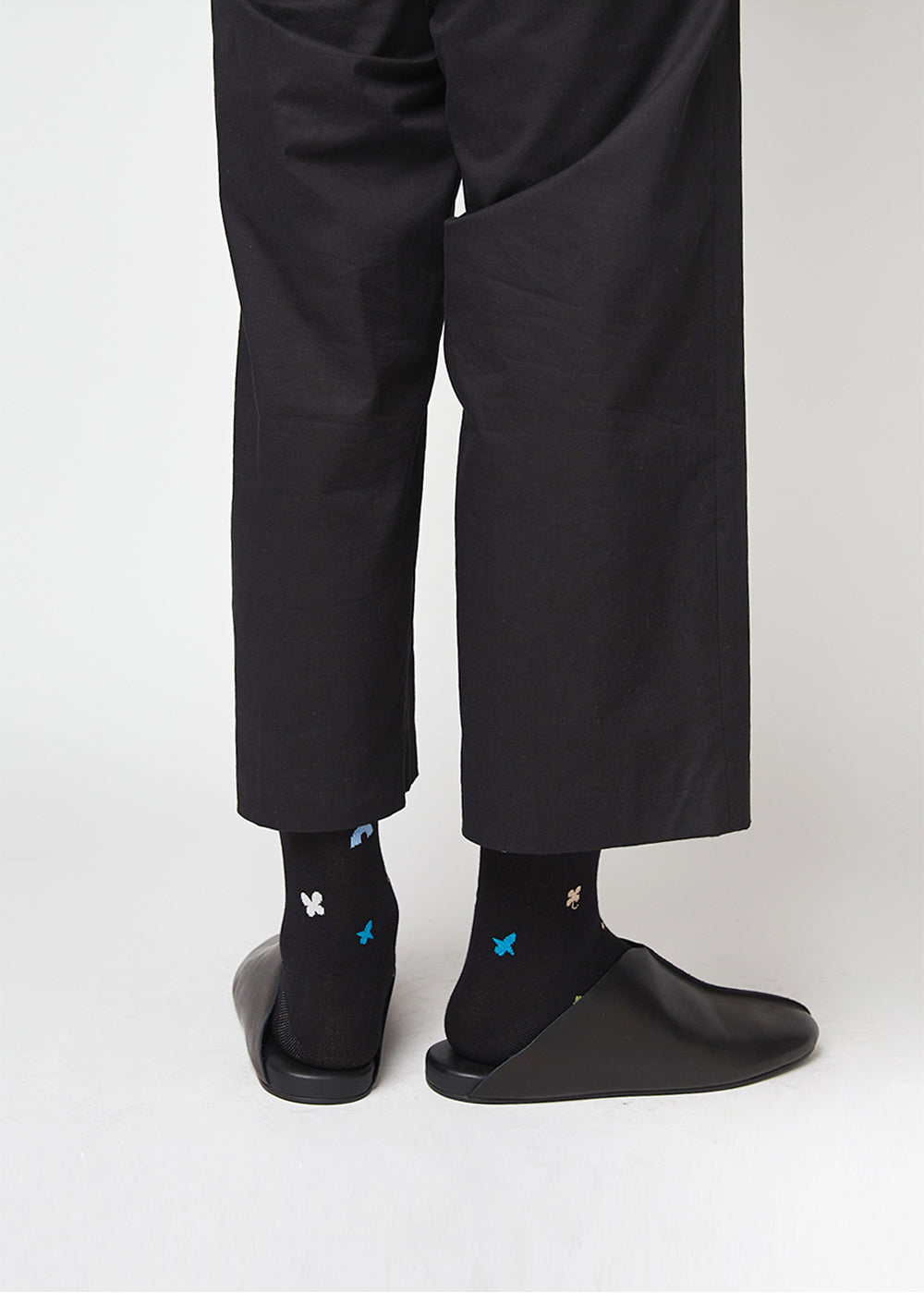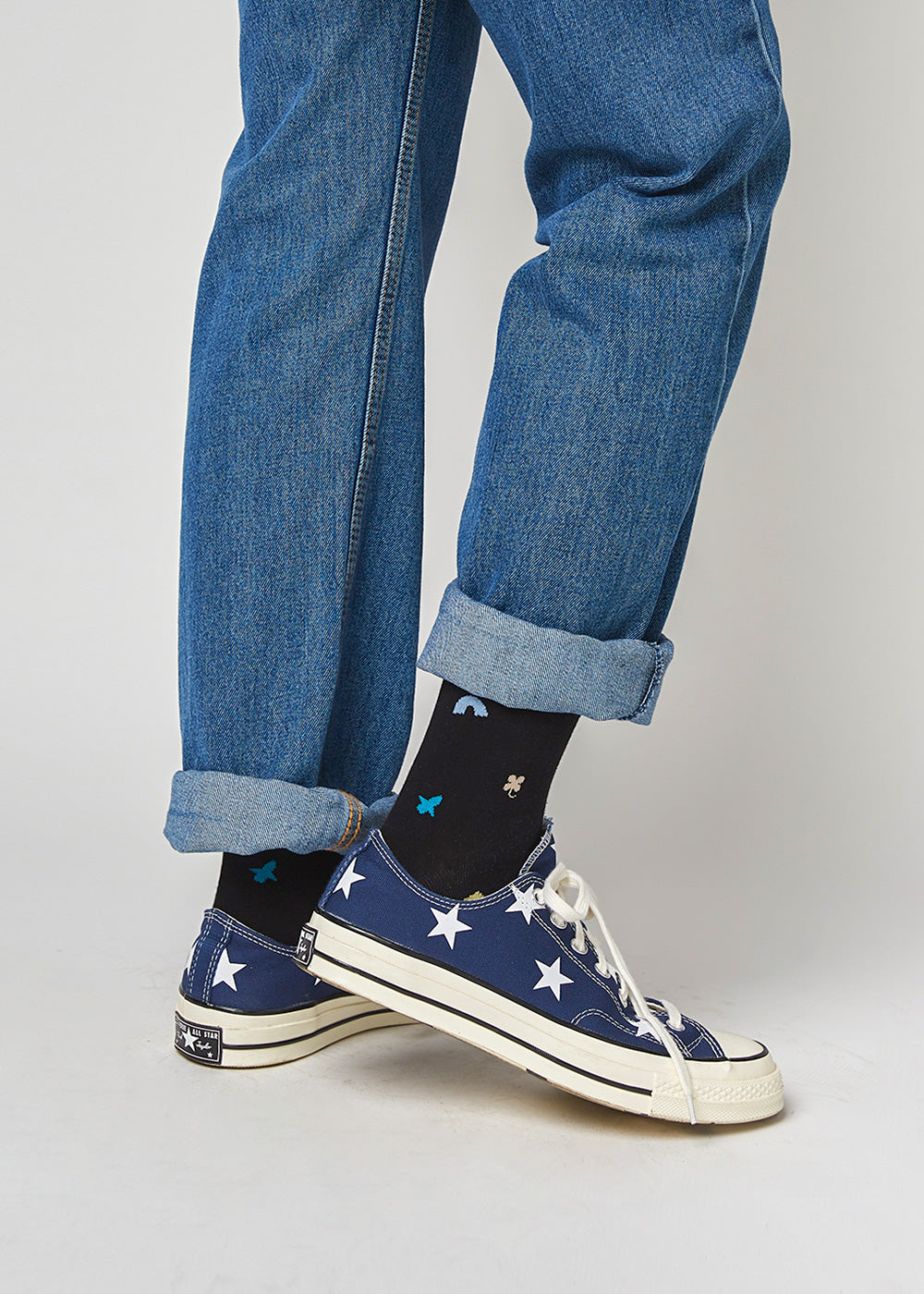 Women's Sketchbook Pattern Socks - Black
Inspired by the simple shapes and drawings in our childhood memories.  This pattern brings a unique and playful style that is sure to add some fun to the wardrobe.  Dress them up or down. Take a break from the ordinary and express your style.
Designed with comfort and versatility in mind, Votta strives to deliver premium quality materials in every pair.
Wash inside out on warm gentle cycle, tumble dry low, do not bleach.