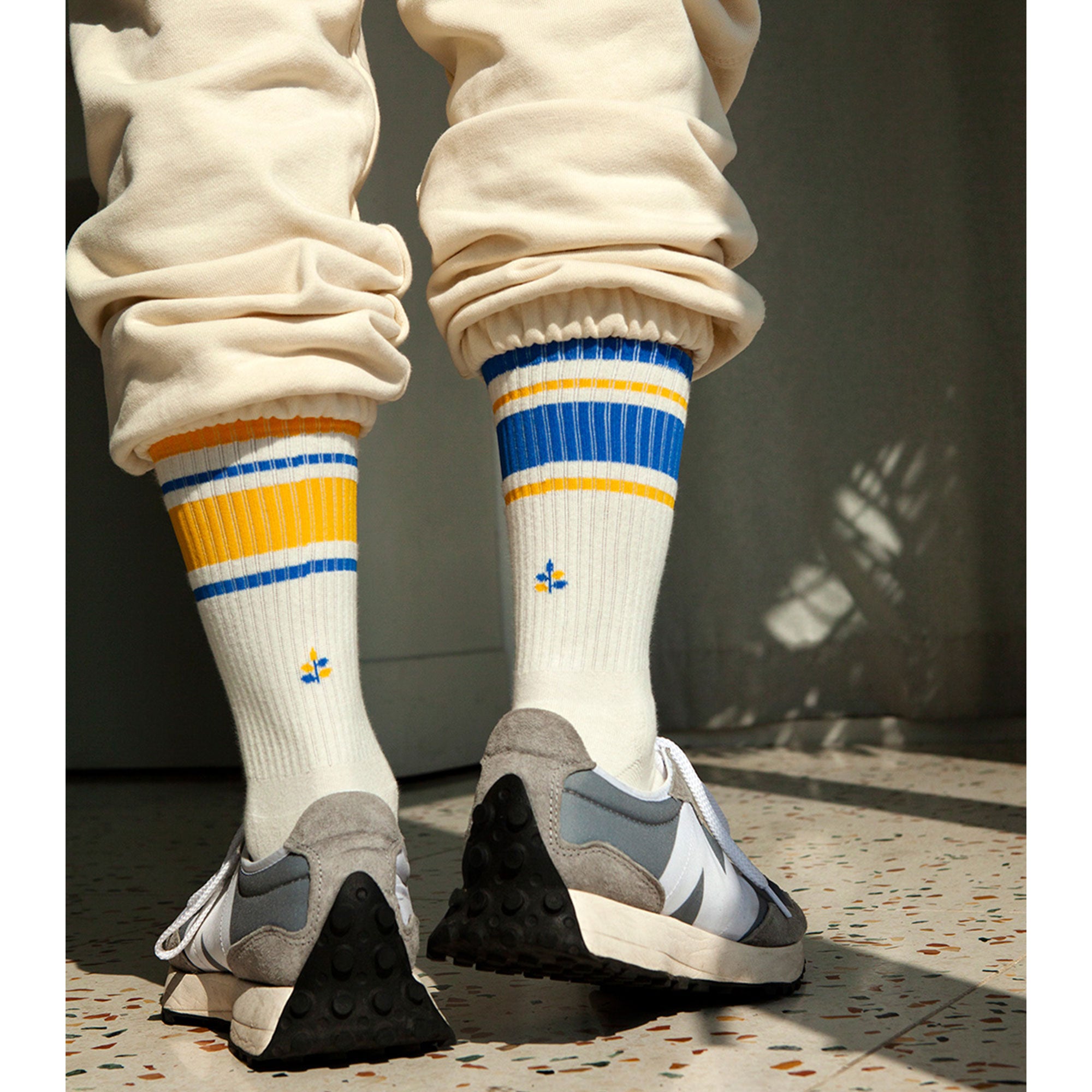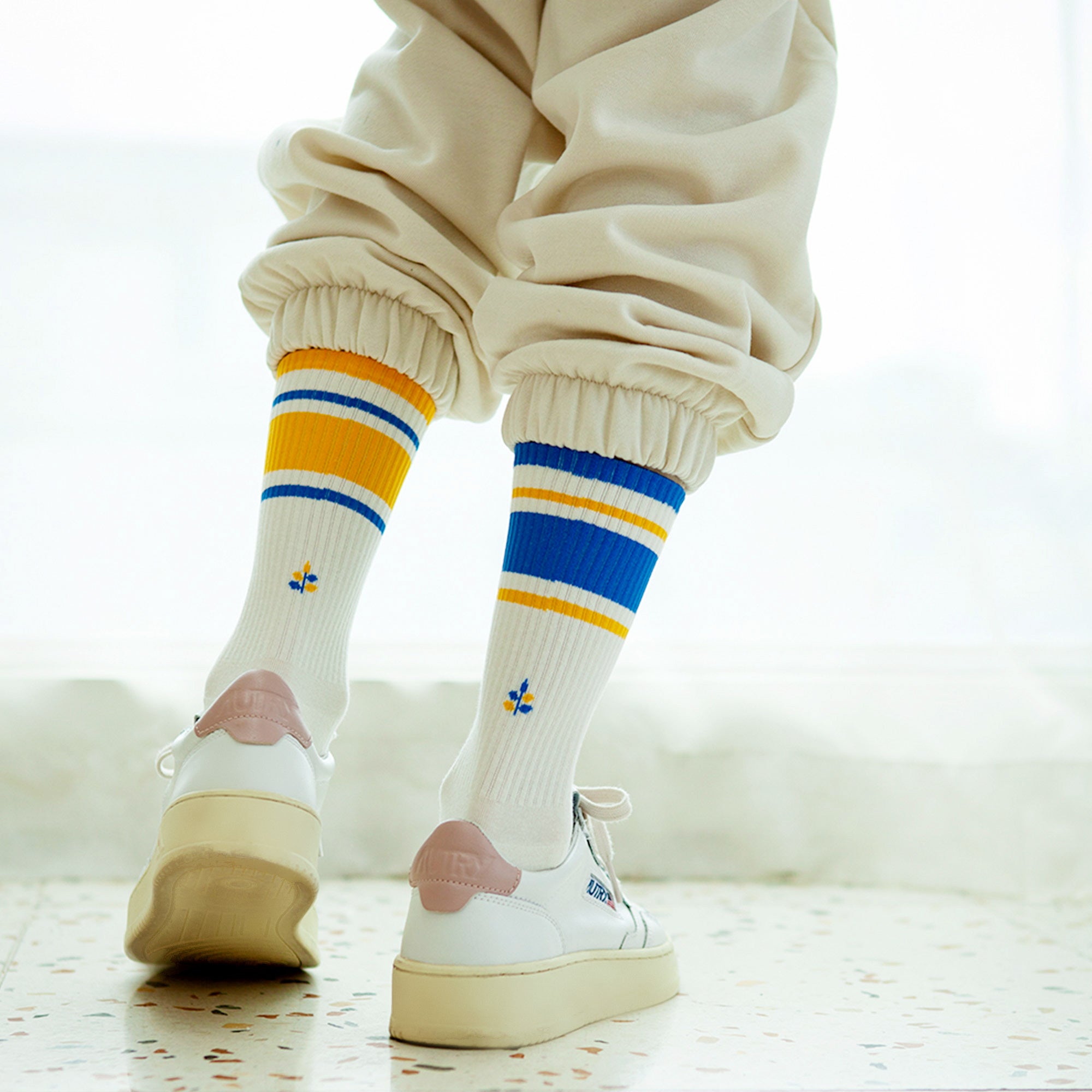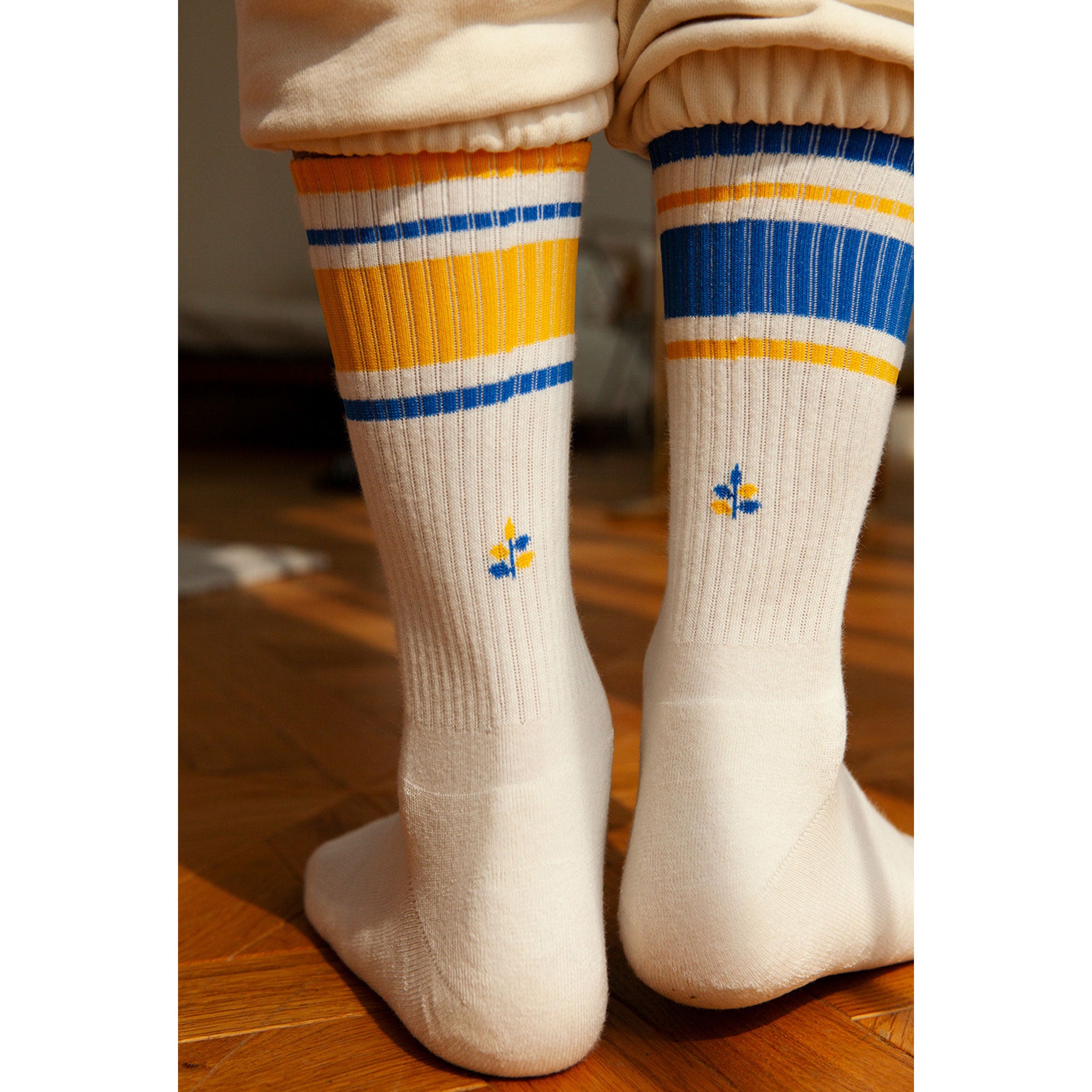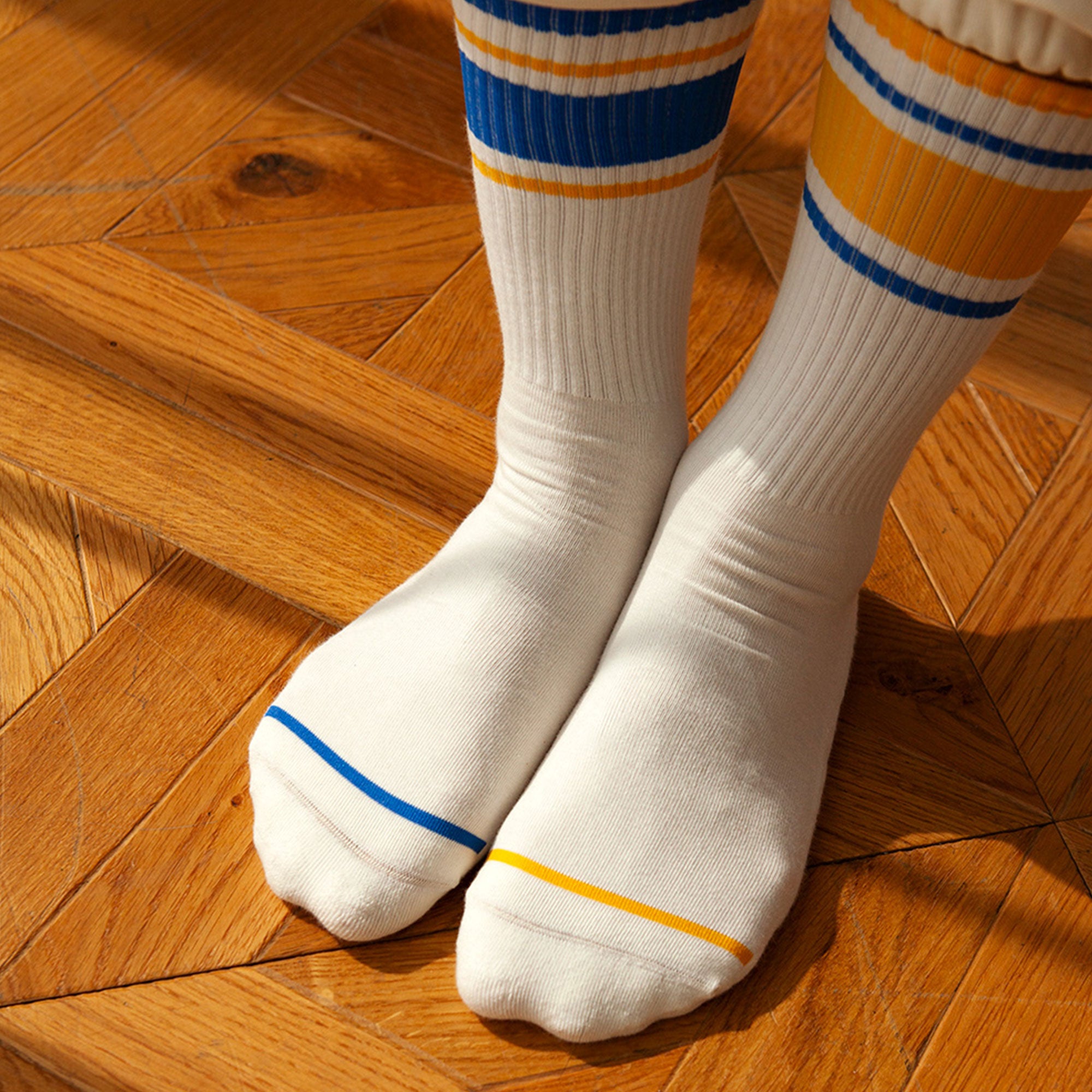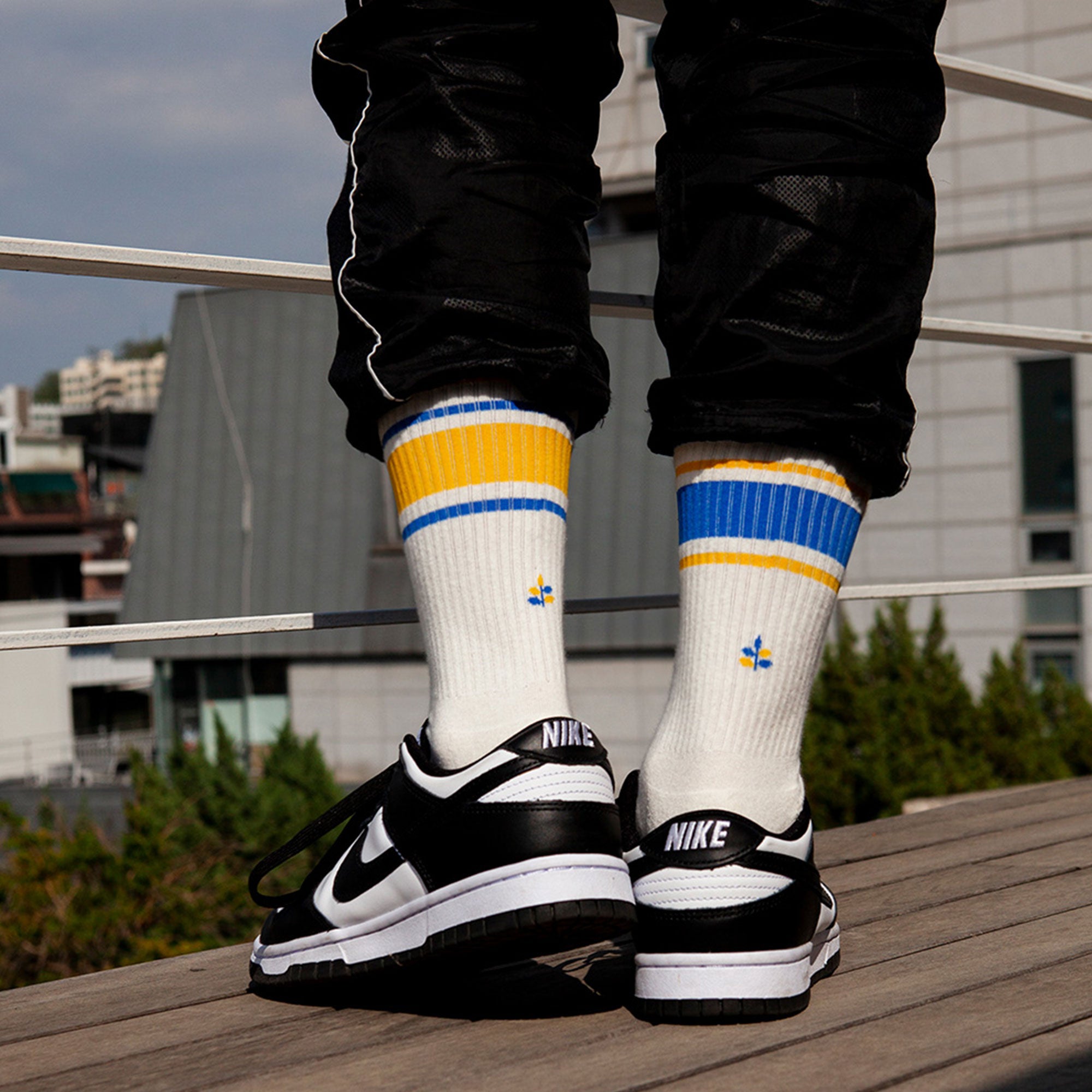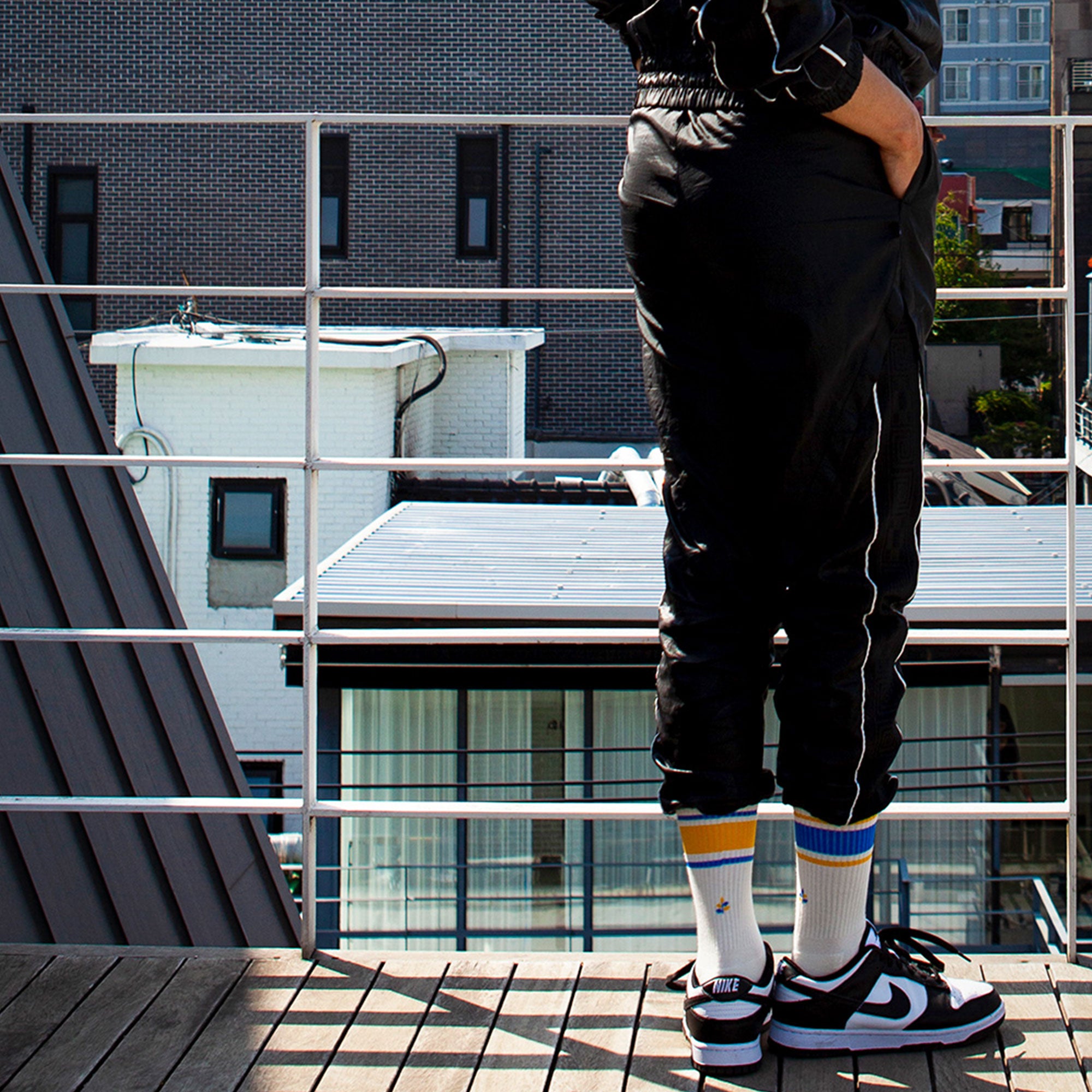 Men's Mismatched Vintage Stripe Socks - Blue, Yellow, & White
Matchy-mismatchy is the new matchy-matchy. Our collection of mismatched vintage stripe crew socks is fun and bold. Each pair is accented by a flower design to symbolize the beauty of mismatch fashion. Thinner and lighter than our other vintage stripe crew sock designs, it will compliment any shoe type and offer a streamlined look with any athletic wear. Available in 3 different colors.
Wash inside out on warm gentle cycle, tumble dry low, do not bleach.