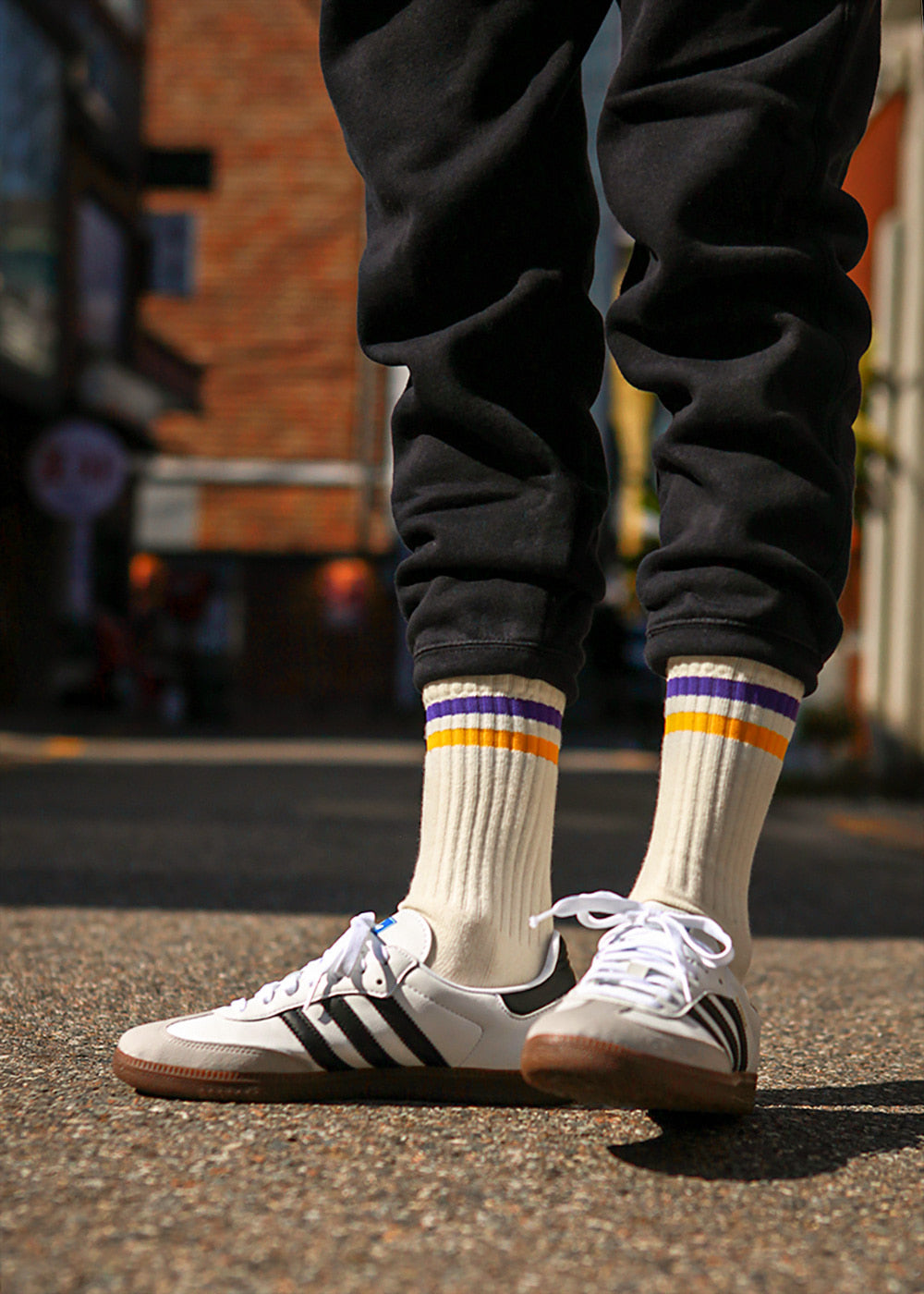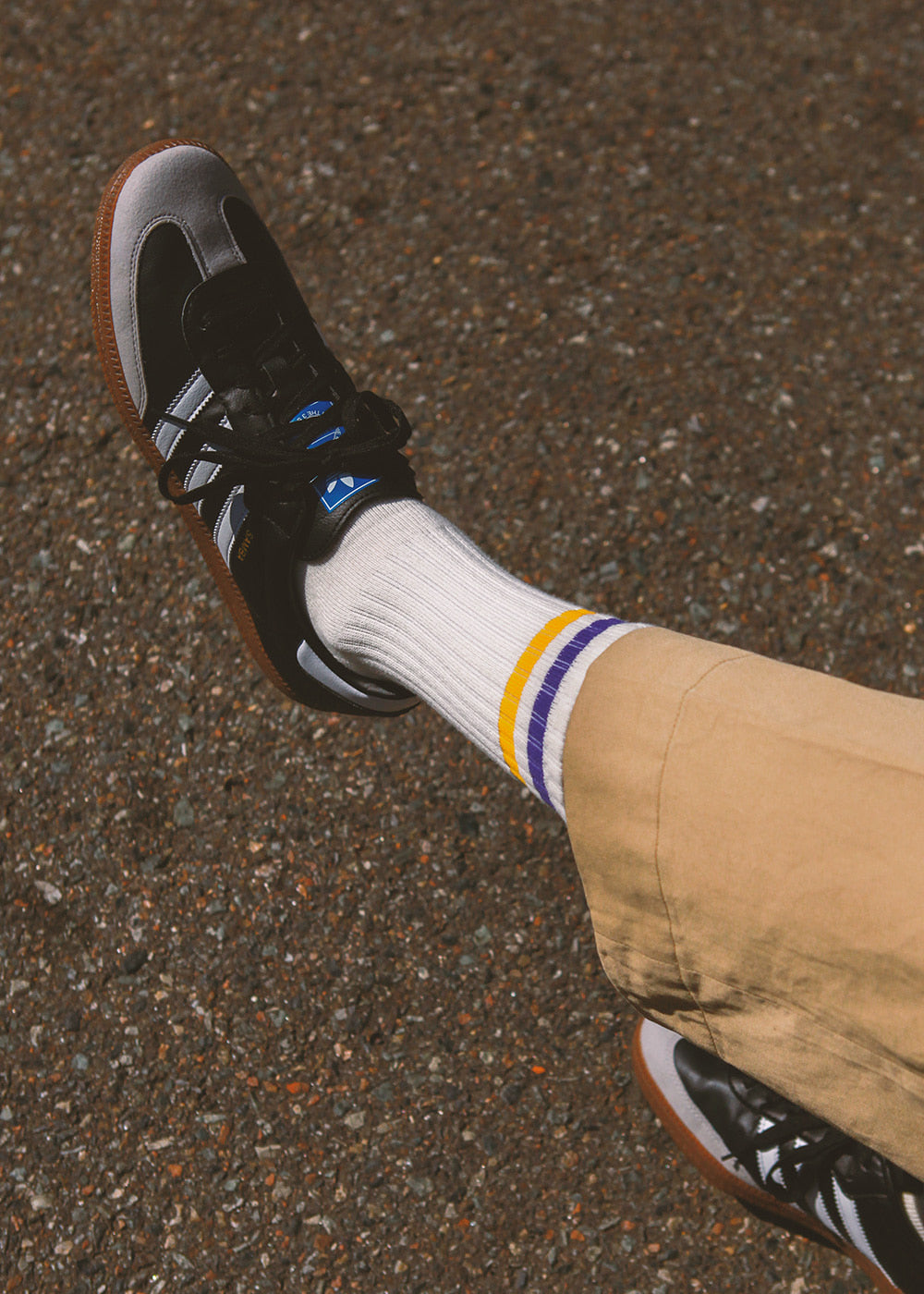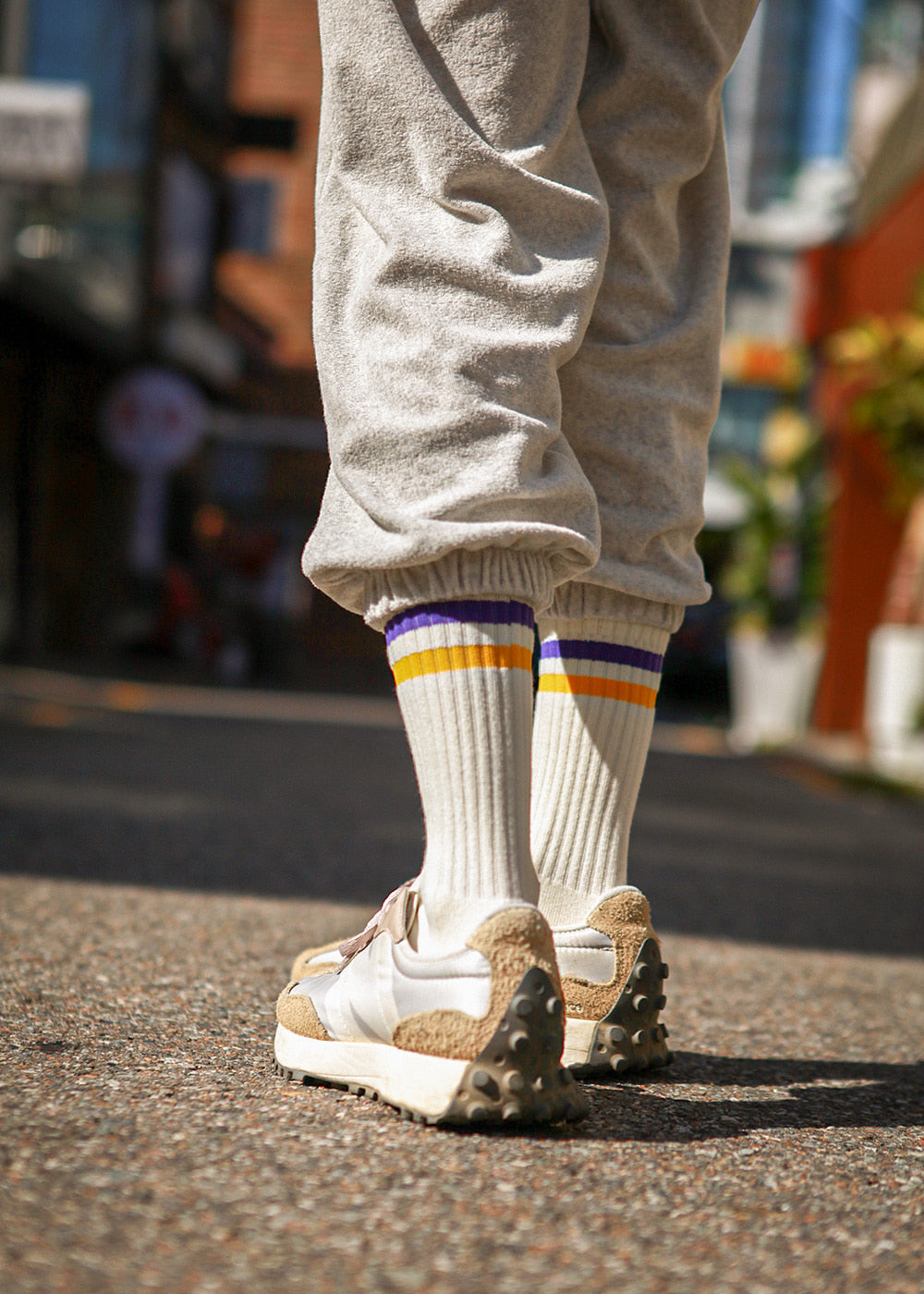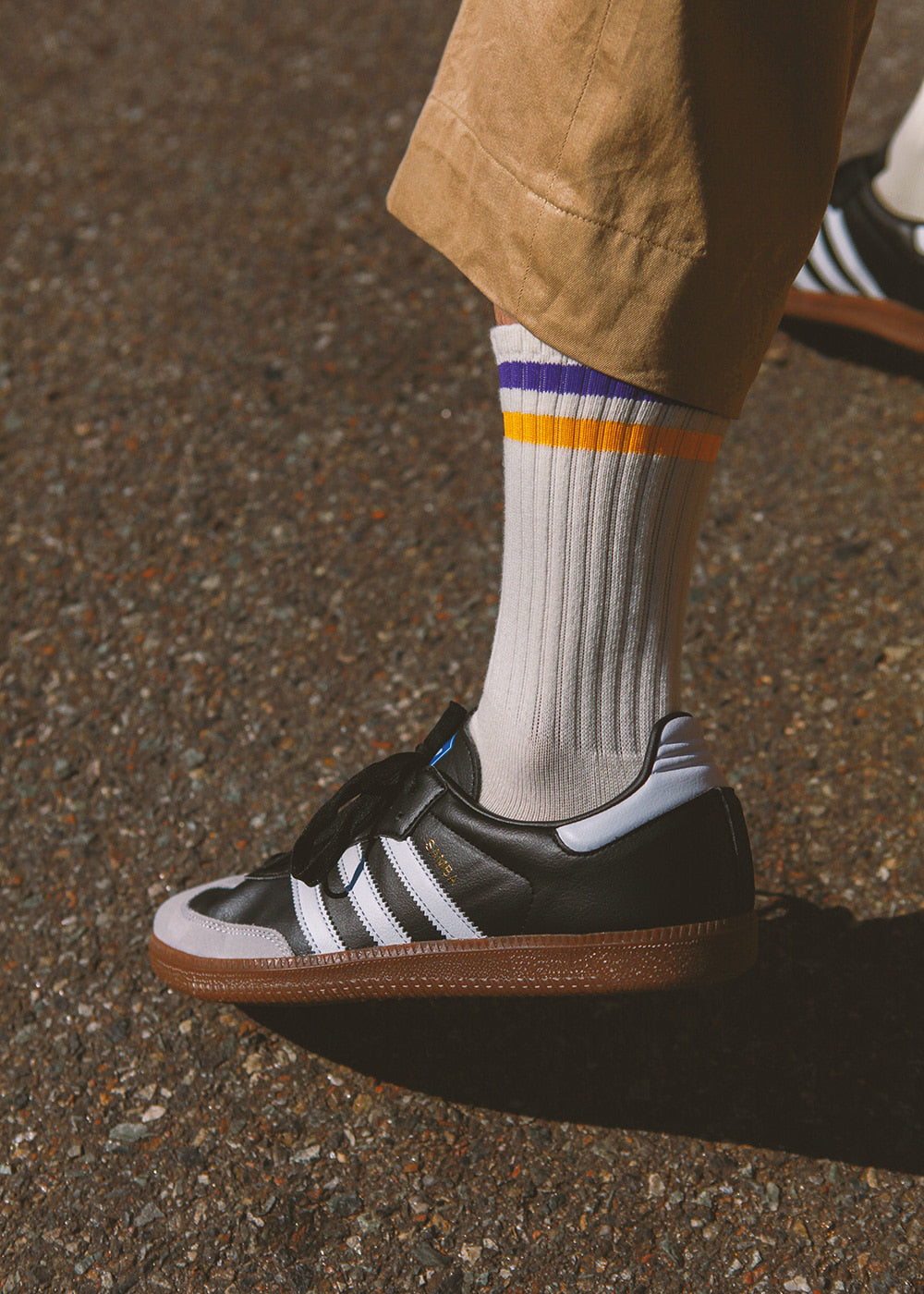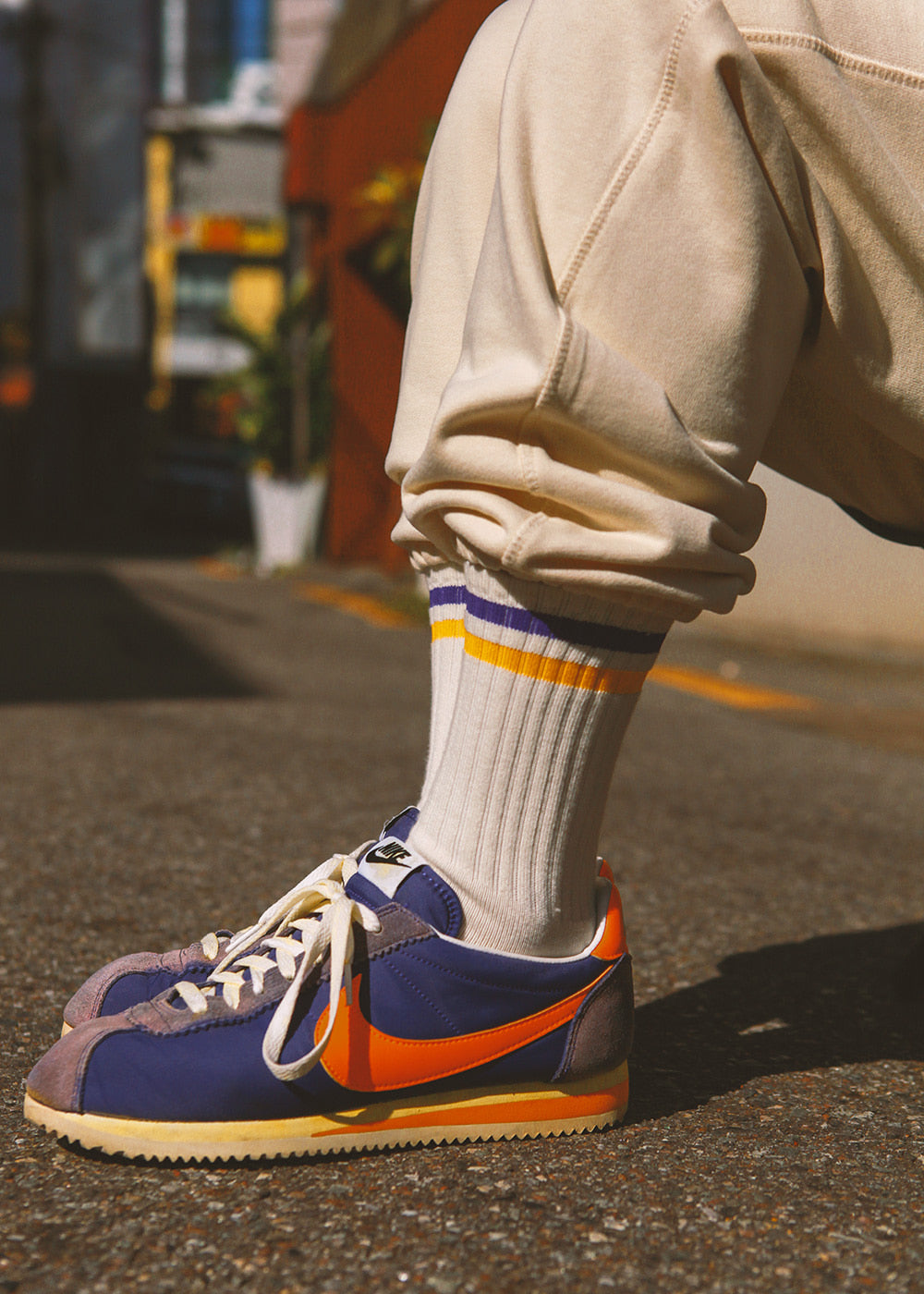 Men's Vintage Stripe Socks - Purple, Yellow, & White
The all-purpose vintage stripe crew sock is the newest addition to Votta's line-up. An homage to the iconic 70's fashion trend, accentuate your active lifestyle with a retro striped design and vintage feels. Our careful blend of lush combed cotton, polyester, elastane, and nylon is designed to keep your feet dry, cool, and comfortable. Available in a multitude of color combinations.
Wash inside out on warm gentle cycle, tumble dry low, do not bleach.